Broken Arrow Livestream
produced by UltraSignup
LIVESTREAM DETAILS
UltraSignup's livestream will cover the 23K and the VK.
Live footage from the race
Interviews with athletes and race organizers
Commentary by Corrine Malcolm and Dylan Bowman
Vertical Kilometer
Friday, June 16
10AM PST - live coverage begins at 9:15PST
6.8km/4.25 miles
954m/3135' vertical gain
23 Kilometer
Sunday, June 18
8AM Start - live coverage begins at 7:15PST
23km/14.25 miles
1533m/5030' vertical gain & loss
About broken arrow skyrace
June 16-18, 2023
The Broken Arrow Skyrace is one of the premier trail and ultra running events in the United States, attracting top athletes and runners of every level from around the world with some 2500 participants. Broken Arrow takes place at Palisades Tahoe, California on June 16-18, 2023.
The event is known for its challenging terrain, off-trail travel, stunning high-alpine views of the Sierra Nevada and for being a race that celebrates runners of all abilities equally, making it a favorite among competitors and spectators. Record snowfall in 2023 will create exciting and unprecedented conditions on race weekend, pushing athletes to leave it all out there on the mountain, and the UltraSignup livestream will be ready to share it with the world.
The all weekend trail party features multiple distances including a 46K, 23K, 11K, Vertical Kilometer, the "Iron Face Challenge," and a fan favorite kids race. UltraSignup's livestream will cover the 23K, the VK, and some aspects of the Iron Face. The VK and 23k are both Gold races in the 2023 World Mountain Running Association World Cup, while the 23k is also a Golden Trail National Series race for North America.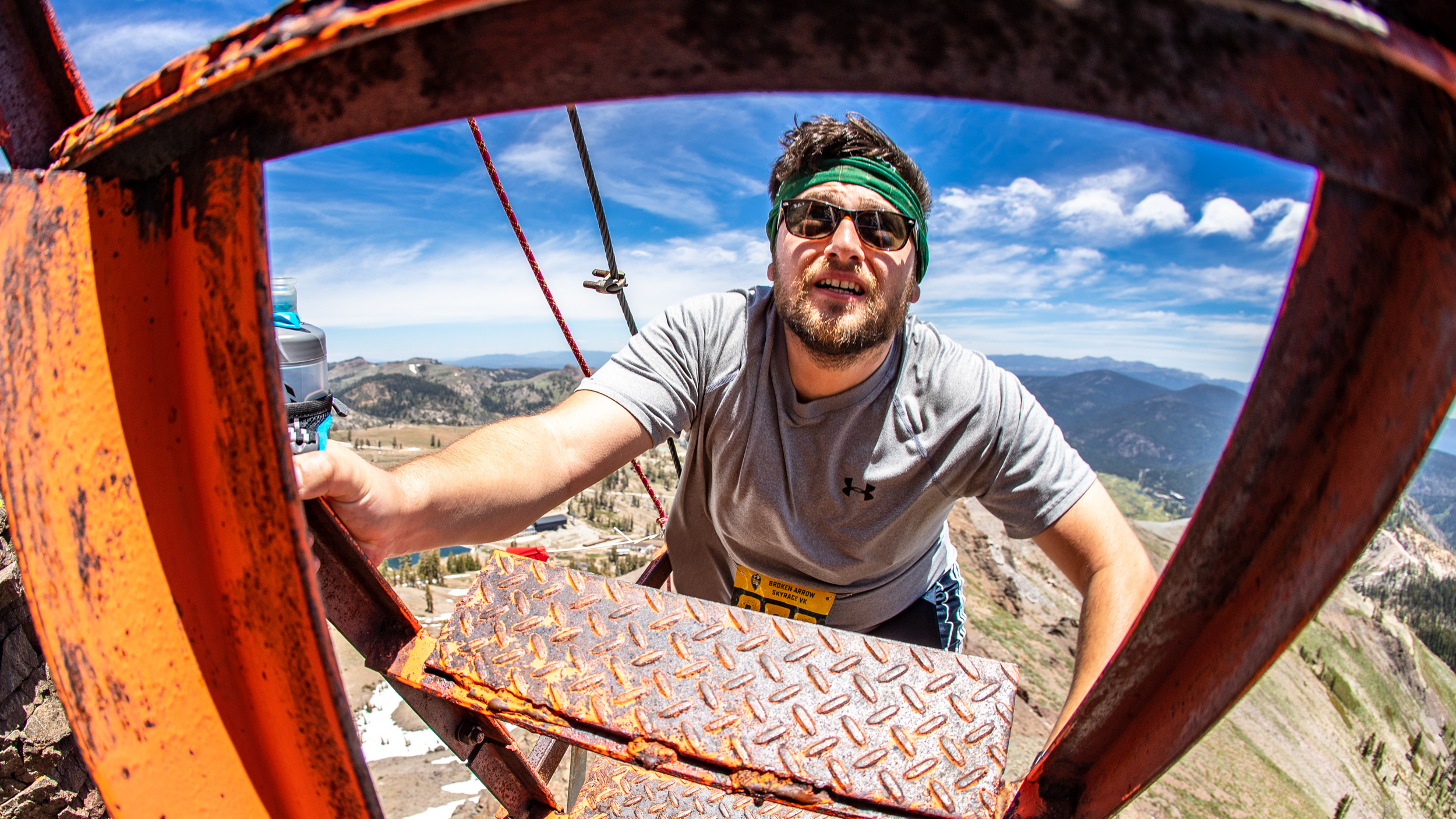 follow the excitement
Follow UltraSignup social media to get behind the scenes clips, athlete stories and more excitement about the event.
FOR IMMEDIATE RELEASE
UltraSignup

steps into

new territory

, producing livestream coverage of the 2023 Broken Arrow

Skyrace
May 2, 2023 – Nashville, TN: Today, UltraSignup and The Broken Arrow Skyrace announced that UltraSignup will act as producer for livestream coverage of The Broken Arrow Skyrace.
UltraSignup, the leading race marketplace and registration platform for endurance events, will produce the livestream for The Broken Arrow Skyrace in June 2023. This marks the company's first foray into livestream production for UltraSignup, and a new capability as part of the company's growing media offerings.